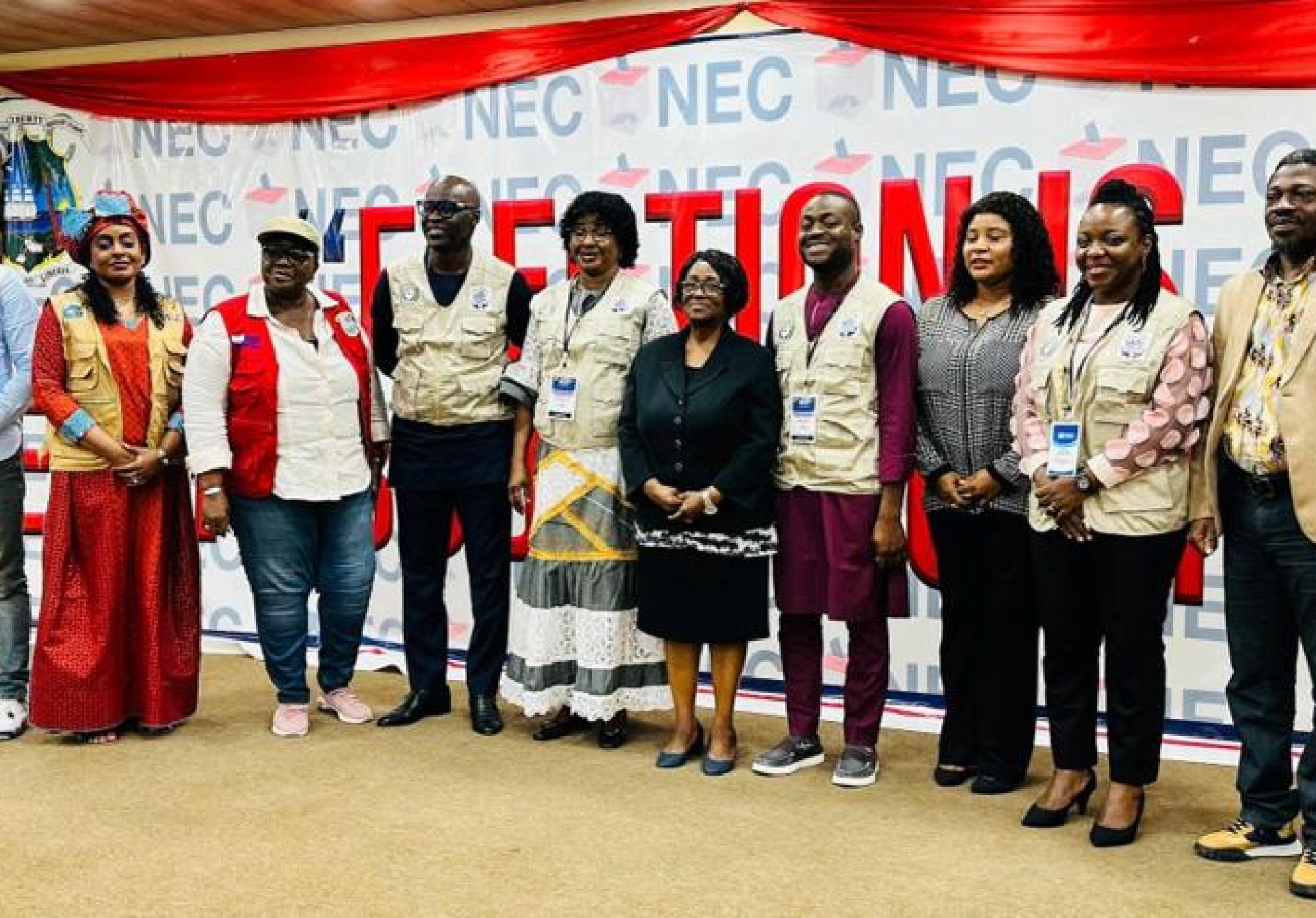 ECONEC Peer Support and Learning Mission Joint with AAEA in Liberia
The ECOWAS Network of Electoral Commissions (ECONEC), in line with its mandate to promote free, fair and credible elections in West Africa has just deployed a joint peer support and learning mission with the Association of African Electoral Authorities (AAEA) in the context of the October 10, 2023 general elections in Liberia.
The mission, comprising the electoral commission chairmen from Benin, Ghana, Cape Verde, Malawi and Ethiopia, will be in Monrovia from October 07 to 13, 2023. The purpose of the mission is to express the solidarity of the continent's electoral management bodies (EMBs) with the Liberian Electoral Commission (NEC), and to lend moral support to its chairman at this crucial time.
During their stay, the members of the mission will hold working sessions with various players in the electoral process, including the Electoral Commission, the administration, civil society organizations, the media, the national police, as well as candidates and political parties, in order to ascertain the smooth running of the various aspects of the process.
The elections on October 10, 2023 will enable 2,471,617 voters (1,237,257 women and 1,234,360 men) to elect the President of the Republic, members of Parliament and half of the Senators.
This ECONEC mission is being carried out with financial support from the ECOWAS Peace and Security Architecture and Operations Project (EPSAO), co-funded by the EU and the German Federal Ministry for Economic Cooperation, and implemented by GIZ.
The ECOWAS Network of Electoral Commissions( ECONEC) is the umbrella organization for electoral management bodies (EMBs) in West Africa. The network was created in February 2008 to promote free, fair and credible elections. Its creation was inspired by the ECOWAS Declaration of Political Principles, which was adopted by the ECOWAS Conference of Heads of State and Government in 1991.