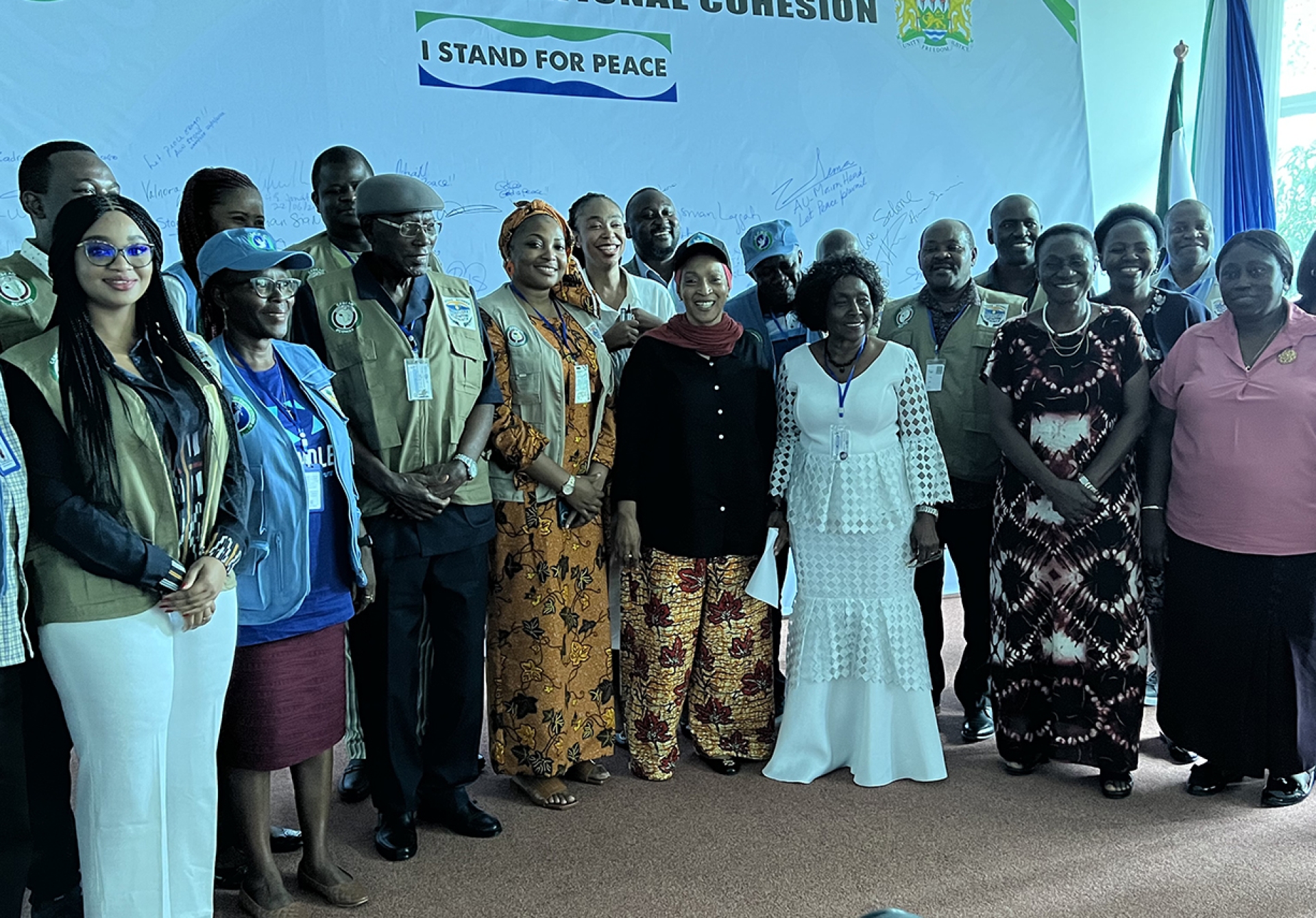 Peer Support and Learning Mission in Sierra Leone
In line with its mandate to promote free, fair and credible elections in West Africa, the ECOWAS Network of Electoral Commissions (ECONEC) has deployed
a Joint Peer Support and Learning Mission, with the Electoral Commissions Forum of SADC countries (ECF SADC), to the 24 June 2023 General elections in Sierra Leone.
The mission, comprising the chairmen of the electoral commissions of Burkina Faso, Gambia, Malawi and Tanzania, will be in Freetown from 20 – 27 June 2023. The purpose of the mission is to demonstrate the solidarity of the continent's electoral management bodies (EMBs) with the Electoral Commission of Sierra Leone (ECSL) and to provide moral support to its chairman in his delicate task.
During their stay, the members of the mission will hold working sessions with various stakeholders in the electoral process, including the Electoral Commission, the administration, civil society organisations, the media, the Sierra Leone Police, as well as candidates and political parties, in order to ascertain the smooth conduct of various aspects of the process.
The elections on 24 June 2023 will enable the 3,374,258 registered voters to elect the President of the Republic, members of Parliament and local councillors. These elections will be the fifth since the end of the civil war in Sierra Leone in 2002.
The ECOWAS Network of Electoral Commissions (ECONEC) is the umbrella body of electoral management bodies (EMBs) in West Africa. Founded in February 2008 to promote free, fair and credible elections, the Network was inspired by the 1991 ECOWAS Declaration of Political Principles on Freedom, Peoples' Rights and Democratisation.
To achieve these objectives, the Network organises and supports activities such as workshops, seminars, symposia, meetings, staff exchanges, funding of relevant research, electoral observation, sharing of information and experiences on electoral issues and, in general, all activities or initiatives that contribute to the achievement of its stated objectives